During my quest to find my new favorite skincare range after finishing my Dermalogica set the Clinique 3 step system came into my path.
After attracting me to their counters with their fancy lights and magnifying glass things to "look closely at your skin" they persuaded me to try their range. So I bought the whole lot!
(Dumbass me thought they had a fancy magnifying glass with a microscope and a computer system. Turns out it's just a big ring magnifying glass with a light on it!)
Anyhoooo.. enough of that!
They have 4 sets altogether:-
Set1 - Dry to very dry
Set2 - Dry Combination (mine)
Set3 - Oily
Set4 - Very Oily
To begin with, I think they should have had a set for sensitive skin types or dry/sensitive instead of 2 oily kits and a combination. My sister is oilier than me and we always thought that she had oily skin and me dry, but we both got classed the same (Dry combination) at several Cliniqe counters.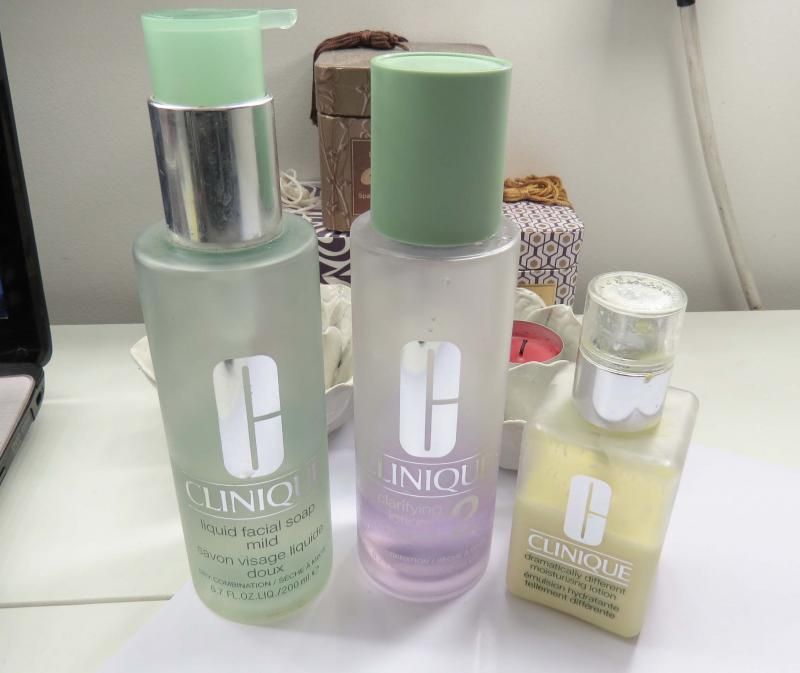 All kits include a cleanser, "toner"(more on that later), and a "moisturiser" (again, more on that later!)
I have never used Clinique before this. At the counter I was told that the moisturiser in the kit would not be enough for my dry cheeks so it would be more beneficial to invest in a more intense cream. I also wanted to invest in an eye cream so I took one of theirs too. I ended up splurging over £160 on the whole set which was like a smack in the face for me. BUT, if I use everything as they suggest I figured, it should work perfectly right?
*A makeup remover was also recommended to be used before the cleanser as the cleanser alone wouldn't do the trick*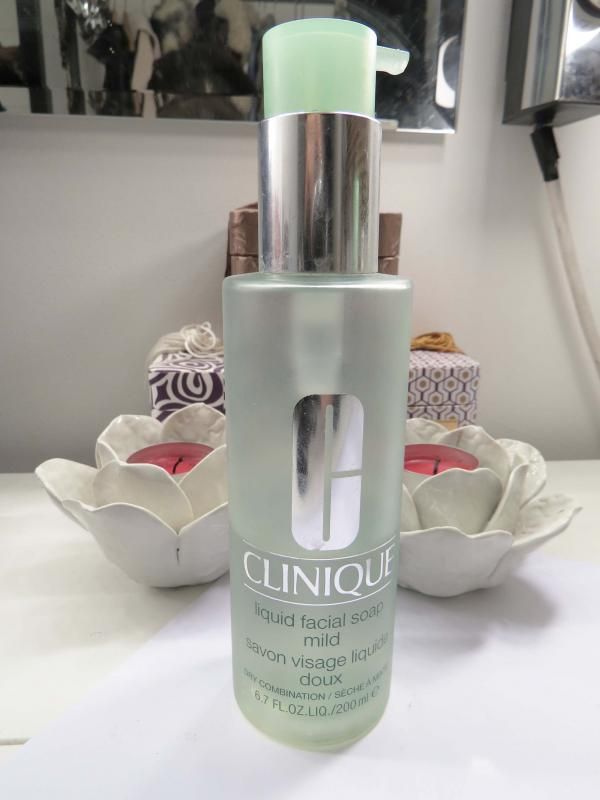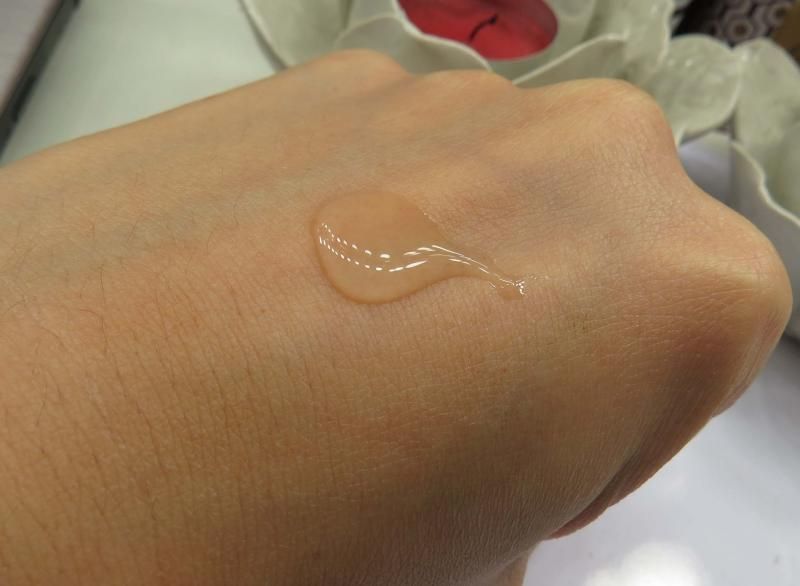 Step 1 - Liquid Facial Soap
This is one of those cleansers that you rub onto bare skin first (as in after using makeup remover), then use water to rinse away. This cleanser works great purely as a cleanser and nothing else. Clinique were right in saying that it won't remove all makeup, just dirt on the surface of the skin. It doesn't sting or irritate the skin at all when my skin was very slightly oily on t-zone during summertime but do not go near this one if you are any less than normal skin type.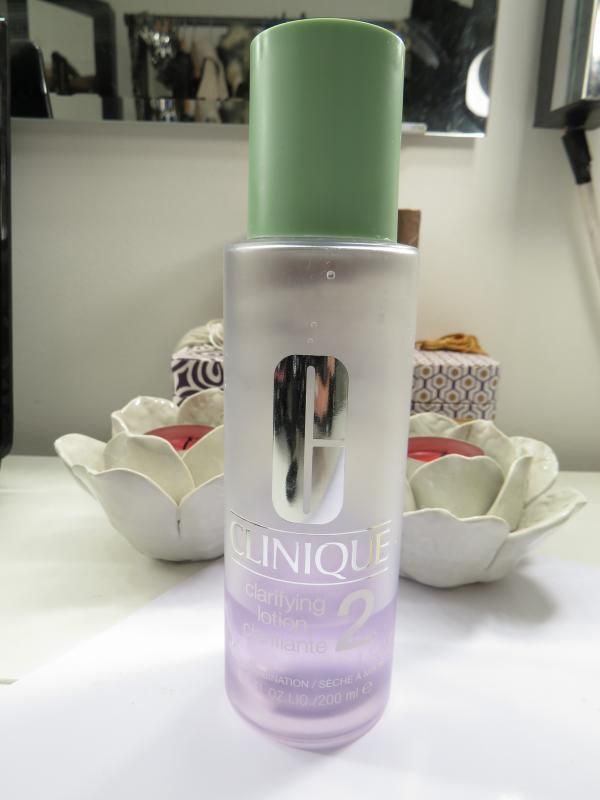 Step2 - Clarifying Lotion
I was told that this was not an original toner. It acts more as an exfoliant, or even a 2in1. Whilst using this I was advised that I would not need a seperate exfoilater because the use of this once a day just on my t-zone and just a little over the rest of my face in downward swiping motions on a cotton pad would do the trick .
This was great whilst my skin was a little oily during the warmer months however I found that using an exfoliater once a week made a difference to my skin. It was a lie to say that you don't need one. Now that my skin is very dry in these winter months I have stopped using this completely. It also has a very strong alcoholic smell to it and can sting the skin and irritate the eyes if you use it anywhere near the eyes.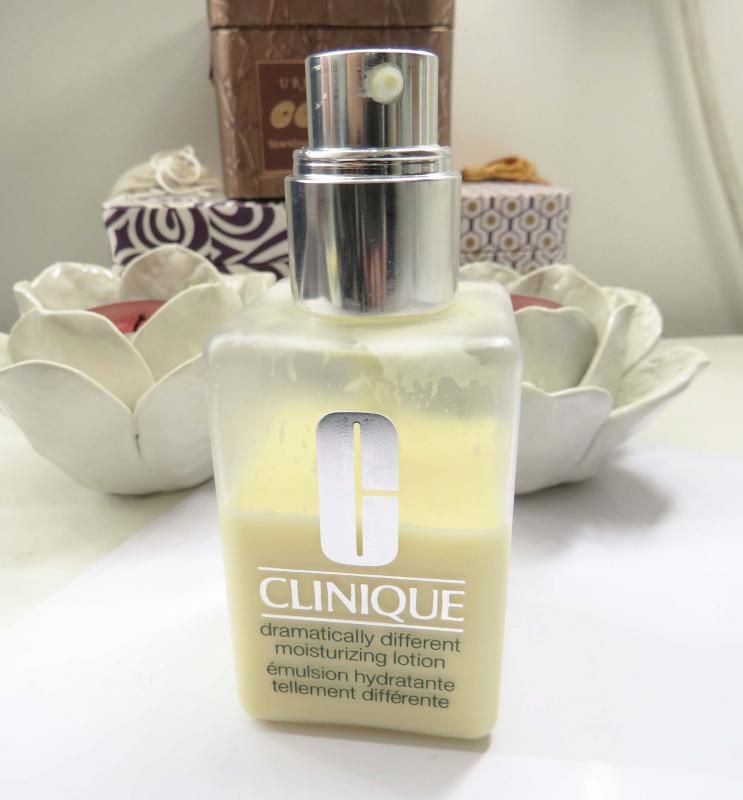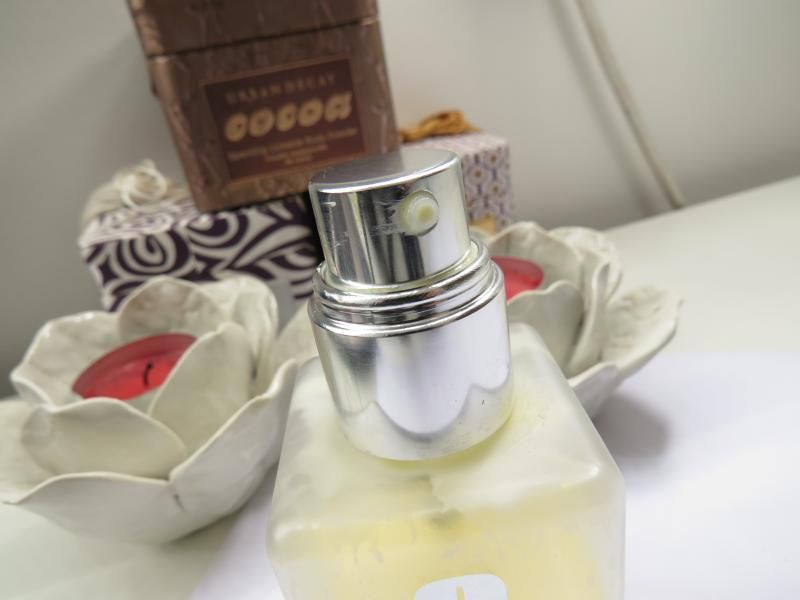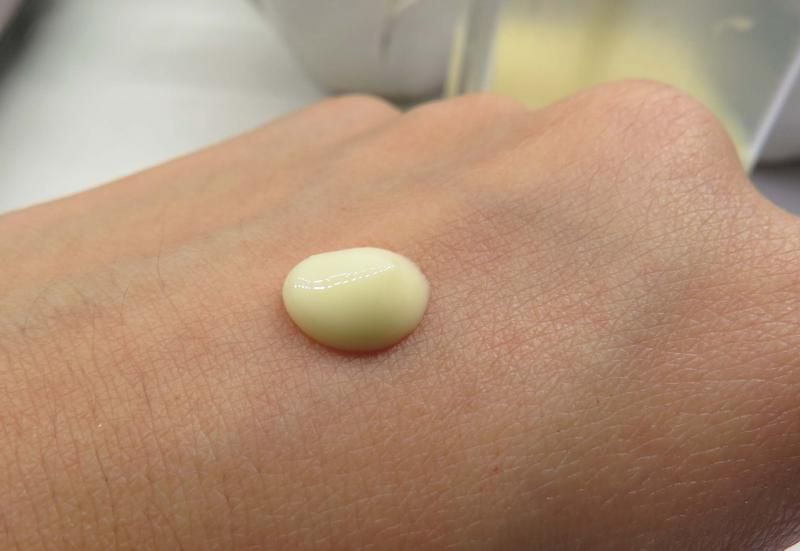 Step3 - Dramatically Different Moisturising Lotion
This is a lightweight moisturiser that is supposed to leave skin feeling soft and glowing. The yellow tone gives the skin a healthier glowing complexion. Or does it?
In the summer months my skin is dry and slightly oily in the t-zone. In the winter my skin is dry all over. So generally quite dry. This moisturiser did nothing for my skin. I used this alongside the Moisturesurge intense as a night cream and in the morning and the Superdefense SPF25 as a daytime moisutriser. Sometimes I would skip this yellow step completely and it didn't make much of a difference.
It's very comfortable on the skin to wear and sinks right in and not sticky at all, but for any extra benefits to my skin I didn't find anything.
OVERALL THOUGHTS
The products overall are good for specific use. They were good together alongside my "extra necessities" but really I don't think it's worth the splurge. There are too many products to use all in one go. I count 6. NO THANKS. And it only works well when my skin is actually combination.
I would rather invest in a really good cleanser and moisturiser than exfoliate twice a week like I used to, rather than use a makeup remover AND a cleanser AND toner AND moisturiser And another moisturiser (you get the drift right?)
Out of the 3 products the cleanser is OK (5/10) but the other 2 I wouldn't repurchase again. I need to move on with my life again now.
Any suggestions for some good cleansers/toners/moisturisers for me to try in 2014 for my dry skin? x