This is one of those products that have been raved about by make up artists and beauty bloggers for a long time. During my first recent trip to IMATS London this year I had the opportunity to swatch and test at a counter and I just had to get one! There is nowhere near Birmingham UK where I can get Makeup Forever products.
I have been using this foundation on and off for the last 6 months so I think it's time for a good old review right?
Makeup Forever HD Foundation in N125
When I first swatched this at IMATS I didn't even think about the coverage or the finish. I was literally looking for the right shade and because I have heard such good things about this product I had a lot of faith in it.
I ended up with the shade N125. N for neutral. I think they have a wide range of shades but not necessarily for each undertone like Mac do. Mac will do for example NC 20-40 and same 20-40 but NW. MUFE just do 123, 125, 157 and so one but 123 will be pinker than 127 which will be more cool. I found this a little frustrating because when swatching them they were either too cool or too light I just couldn't figure it out. The girl at the counter tried several on my face and I ended up with 125 which is a perfect match for me.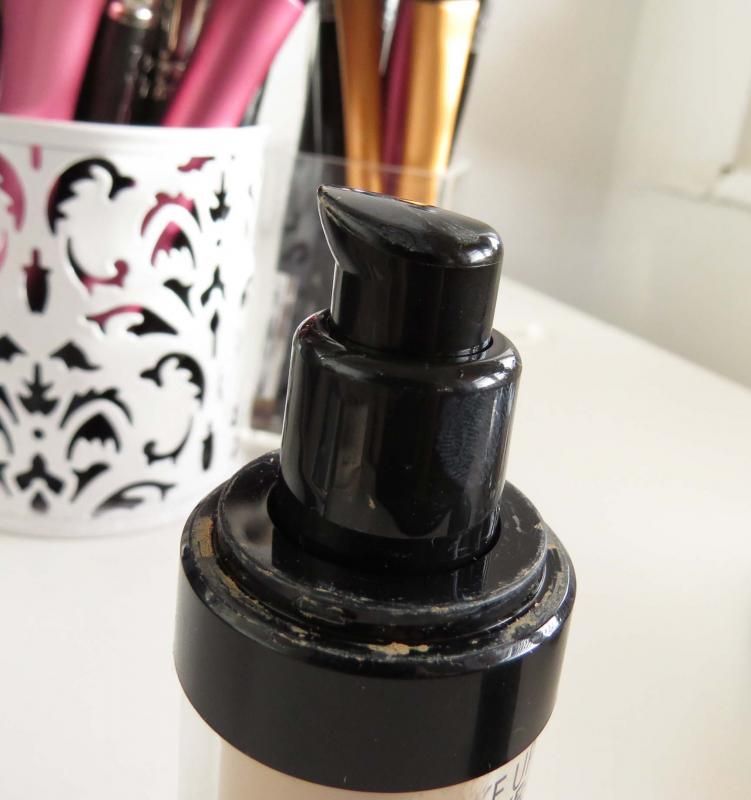 One thing I find so convenient is the packaging! It has a pump with a click on lid! Woo!! It dispenses just the right amount for the whole face. You can pump a little more out if you want more coverage.
This foundation is medium-buildable coverage. The texture is very runny and liquidy. I prefer to use a denser foundation brush for this for more coverage. Make up sponges and stippling brushes just don't do it for me. If you want a truly airbrushed look then a stippling brush will work great with this. As for the "buildableness" it's best to wait for the first layer to set before adding another straight away.
In the picture above I do have moisturiser and primer on so my skin is very radiant looking and the foundation just has a very slight sheen to it. It feels like second skin. I do prefer to set this powder aswel because of my combination skin but it has never made me break out, even when wearing for weeks in a row. Yayy! It also does a good job at covering any blemishes and doesn't accentuate any dry patches which is great because my skin gets very dry in the winter.
Lasting power is around a goof 8hours when used with setting powder.
I do like this foundation and I think it's great for those who work professionally on shoots etc or on clients in general. They have a wide shade range so it's great for mixing too. But for everyday use I would still like to try another. I will use till it's empty but won't repurchase just yet. There's just sooo much more beauty products calling my name right now! lol!
Have you tried this product? What do you think? x